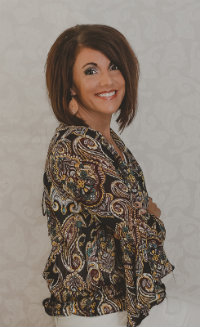 Tanny Miller
Realtor
Mobile: 515-230-3536
Email Tanny
Tanny grew up in Calender, a small town in Northcentral Iowa, and graduated from Prairie Valley High located in Gowrie, IA. After graduation, she completed her AA degree in the Administrative Assistant Program from Iowa Central Community College.
With her degree she worked for The ACTION Program at The Mental Health Center in Fort Dodge. During her employment, Tanny enjoyed working with the patients so much she decided to pursue her career in nursing. She received her Nursing Degree in 2009, and has worked in the nursing sector since.
Tanny resides outside of Harcourt on an acreage with her husband and 4 children. Her oldest is 18, and her youngest is age 2. Being foster parents, they have been blessed with adding to their family. Tanny truly has a huge heart and enjoys making people smile.
Tanny purchased her first home at the young age of 19. While she lived there, she put many improvements into this home, and sold it a couple years later with a nice profit for all her hard work. She then went on to purchase her current home, an acreage in 2001. Tanny and her husband turned their farm house style home into a beautiful open floor plan. During these processes, Tanny has learned the ins and outs of a home and remodeling. She really enjoys taking outdated properties and updating them into beautiful, more modern homes with a touch of character.
These experiences have inspired Tanny to become a Realtor. With her love for people and helping others, along with the knowledge and experiences she has had with renovating homes along the way, she is going to be one of the Best Realtors her clients could ask for.